The Morning Benders Release EP In Support Of Japan Relief Efforts
March 31, 2011 at 2:00 pm Sedera Ranaivoarinosy Leave a comment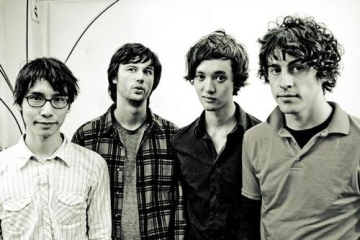 If you didn't know, Chris Chu brothers of The Morning Benders was born in Japan. And the band was going to play a concert in Japan this month. In light of the recent disaster over there, and in order to offer all the help they can give, The Morning Benders are releasing Japan Echo, an EP only available on the band's website, whose proceeds, 100% of them, will be donated to the Japan Society's Emergency Relief Fund. Get it HERE.
Full EP Tracklisting:
1. Cold War (Star Slinger Remix)
2. Better In Blue
3. Hand Me Downs (Wild Nothing Remix)
4. Excuses (RAC Remix)
5. Mason Jar (Twin Sister Remix)
6. Wet Cement (Aislyn Remix)
7. Little Riot
8. Promises (Star Slinger Remix)
Entry filed under: New Releases, News. Tags: Chris Chu, Japan Echo, Japan Relief Efforts, Modern Mystery, music, Sedera Ranaivoarinosy, The Morning Benders.